HEARTS FOR COMMUNITY SERVICE SCHOLARSHIP APPLICATION

Warrick Dunn Charities is committed to improving lives, instilling hope, and inspiring communities across the country through innovative programming inspired by our Founder's life journey. Over the span of 23 years, our organization has grown from our flagship program, Homes for the Holidays, a program that assists single parent families with their transition into homeownership, to an organization that also provides additional resources to help families thrive financially, educationally and socially.
Warrick Dunn Charities' Hearts for Community Service Scholarship is a financial merit-based award, which supports students who are active volunteers in their local communities and are attending a post-secondary institution. Scholarship awards in the amount of $5,000 will be offered applicants who are Florida, Georgia and Louisiana residents and meet our eligibility criteria.

Eligibility:
Must provide volunteer service in their local community
Must be attending post-secondary education
Must be a resident of Florida, Georgia or Louisiana
A minimum GPA of 2.75 on a 4.0 grading scale
Required Documents:
Two (2) letters of recommendation showing proof of volunteer community service. Recommendation letters should be written by someone from an organization for which you currently volunteer or have previously volunteered with and should illustrate examples of your volunteer service as well as the impact your service has had in the local community. Each recommendation letter should answer the following three (3) questions:
How long has the student been a volunteer with your organization?
What are some of the volunteer roles this student has played within your organization?
What impact has the student's volunteerism had on the community members you serve?
An email address and direct phone number for each reference must be included
Proof of enrollment in a post-secondary institution
Proof of residency in Florida, Georgia, or Louisiana (driver's license or government-issued ID)
A copy of most recent transcript
A 500-word essay answering all of the following:
Describe how you are of service and the positive impact it has made on your community.
How has the volunteerism to your community had an impact on your life?
How will this scholarship assist in furthering your education?
What does the opportunity to receive a post-secondary education mean to you?
Deadline: July 31, 2021 by 5pm EST

The Hearts for Community Service Scholarship application and required documents must be submitted no later than July 31, 2021 by 5 p.m. EST. All documents should be in doc, pdf, png, or jpeg format and submitted together in one application submission. Any submissions received after the deadline and/or incomplete will not be considered.
For questions, please contact our Program Manager, Nancy Mulholland at nmulholland@wdc.org.
Get Involved
Volunteers make our mission of turning houses into homes possible.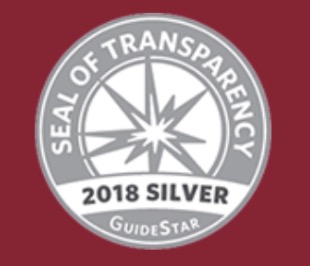 IMPROVING LIVES / INSTILLING HOPE / INSPIRING COMMUNITIES