WARRICK DUNN CHARITIES EVENTS
SUNDAY JUNE 9 — MONDAY JUNE 10, 2019
We invite you to join our two day celebration!
At Warrick Dunn Charities, we are committed to improving lives, instilling hope, and inspiring communities through innovative programs inspired by our Founder's life journey. Every life we change through our impactful work is cause for celebration, and we hope that you will join us for our 2019 CELEBration weekend, June 9th-10th, in Atlanta, Georgia.
This festive weekend brings the WDC family together for a time of fellowship, philanthropy, and fun. Sunday night's dinner at Mercedes-Benz Stadium provides an up-close and personal experience with Warrick Dunn, celebrity guests, and our past program recipients while Monday's 9th Annual Celebrity Golf Classic provides an exclusive opportunity to play a round at the renowned East Lake Golf Course. All proceeds from the weekend directly benefit the building of people and families through the programming of Warrick Dunn Charities.
SUNDAY, JUNE 9, 2019
Celebration Dinner
Cocktail Reception 6PM
Dinner & Program: "The Next Chapter" 7PM
@ Mercedes-Benz Stadium, Delta SKY360 Club
Monday, JUNE 10, 2019
9th Annual Celebrity Golf Classic
Shotgun 10AM
@East Lake Golf Club, Atlanta, GA
Count on Your Future 2019 Workshops
Count On Your Future Warrick Dunn Charities in partnership with COUNTRY Financial, promotes financial empowerment by providing residents of Metro Atlanta with tools and resources to develop a financial plan that includes higher education, a life without debt and eventually retirement.
This investment matching program, Count On Your Future consists of four interactive workshops led by insurance, finance and banking professionals, targeted at increasing your financial knowledge and assisting you in making decisions about your financial future.
Participants who complete the workshop series may enter the Investment Matching Program*:
• Receive up to $500 towards opening and
sustaining an investment account
• FREE Financial Analysis
• Debt Recovery Plan
• Paired with a financial representative
for up to two years at no cost
WORKSHOPS [ All workshops: 10am – 2pm at the latest ]
• April 6, 2019
Planning for Financial Security
• April 27, 2019
Banking 360°
• April 13, 2019
Credit Repair & Debt Management
• May 4, 2019
Investing in Your Future
Get Involved
Volunteers make our mission of turning houses into homes possible.
Subscribe to our Newsletter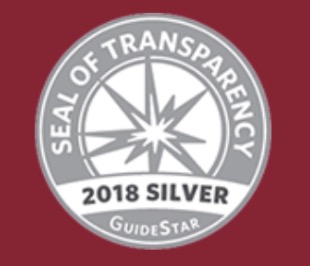 Phone: +1 (470) 585-1648
Email: [email protected]
Warrick Dunn Charities, Inc.
229 Peachtree Street, NE Suite 675
Atlanta, GA 30303
IMPROVING LIVES / INSTILLING HOPE / INSPIRING COMMUNITIES
Get Involved
Volunteers make our mission of turning houses into homes possible.
Subscribe to our Newsletter
Phone: +1 (470) 585-1648
Email: [email protected]
Warrick Dunn Charities, Inc.
229 Peachtree Street, NE Suite 675
Atlanta, GA 30303
IMPROVING LIVES / INSTILLING HOPE / INSPIRING COMMUNITIES