WARRICK DUNN CHARITIES NEWS
Recent Articles / Media Coverage / Press Releases / Recognition
"Archie, a teacher at Glenn Hills Middle School and a single mother to four boys, purchased her new Ash Street home about a week ago but wasn't allowed to move in until Tuesday. That's because Warrick Dunn Charities was busy outfitting the home with thousands of dollars worth of furnishings, including a fully stocked refrigerator and cabinets."
Thanks to a partnership between former Falcon's runningback Warrick Dunn's Homes for the Holiday's program and retailer Aaron's Inc., single mother Ronyelle Worthy walked into her new home that she bought through Habitat for Humanity and finds it fully furnished (a value of around $10,000).
"Warrick Dunn played football for 12 seasons in the NFL but he says his teamwork off the field has been far more meaningful — building homes for families in need alongside Habitat for Humanity."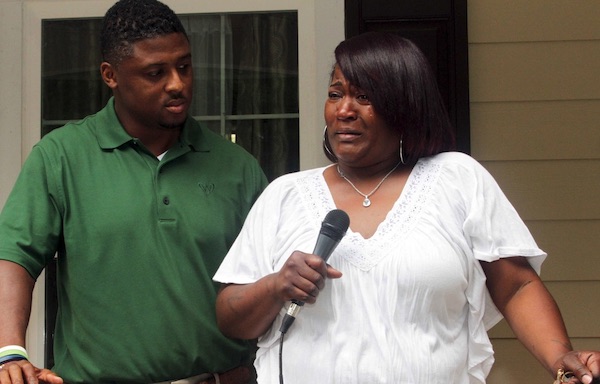 "It's my mom's legacy," says Dunn of his program, Home for the Holidays, which works with Habitat for Humanity and other partners to provide opportunities for homeownership. "I'm living out her dream through other single parents. And it's been one of the greatest joys."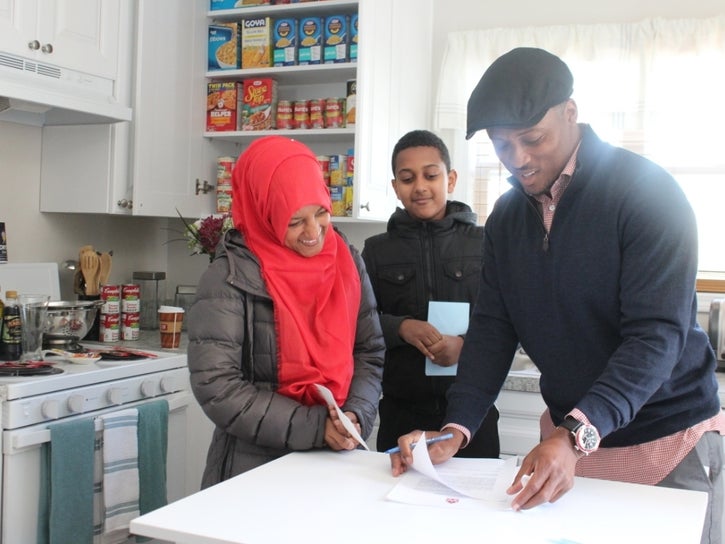 "The donation from Baton Rouge entrepreneur Ryan D. "Jume" Jumonville is the largest gift in the 22-year history of the nonprofit. To date, WDC has provided 170 families with a first-time, permanent homes."
Watch Warrick Dunn's interview on Dan Le Batard's ESPN show, "Highly Questionable"
Warrick Dunn talks about how starting the Warrick Dunn Charities has been therapeutic for him and shares a touching moment.
2016 Dream Catchers Award
Urban League of Greater Atlanta Young Professionals
2016 Martin Luther King Jr.
Community Service Awards
Get Involved
Volunteers make our mission of turning houses into homes possible.
Subscribe to our Newsletter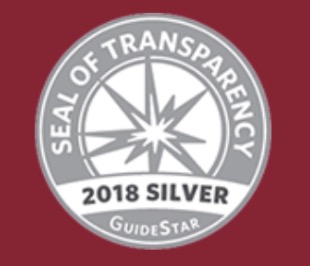 Phone: +1 (470) 585-1648
Email: [email protected]
Warrick Dunn Charities, Inc.
229 Peachtree Street, NE Suite 675
Atlanta, GA 30303
IMPROVING LIVES / INSTILLING HOPE / INSPIRING COMMUNITIES
Get Involved
Volunteers make our mission of turning houses into homes possible.
Subscribe to our Newsletter
Phone: +1 (470) 585-1648
Email: [email protected]
Warrick Dunn Charities, Inc.
229 Peachtree Street, NE Suite 675
Atlanta, GA 30303
IMPROVING LIVES / INSTILLING HOPE / INSPIRING COMMUNITIES