Fitness at Home – Exercises the Whole Family Can Do SCULPT Vlog #9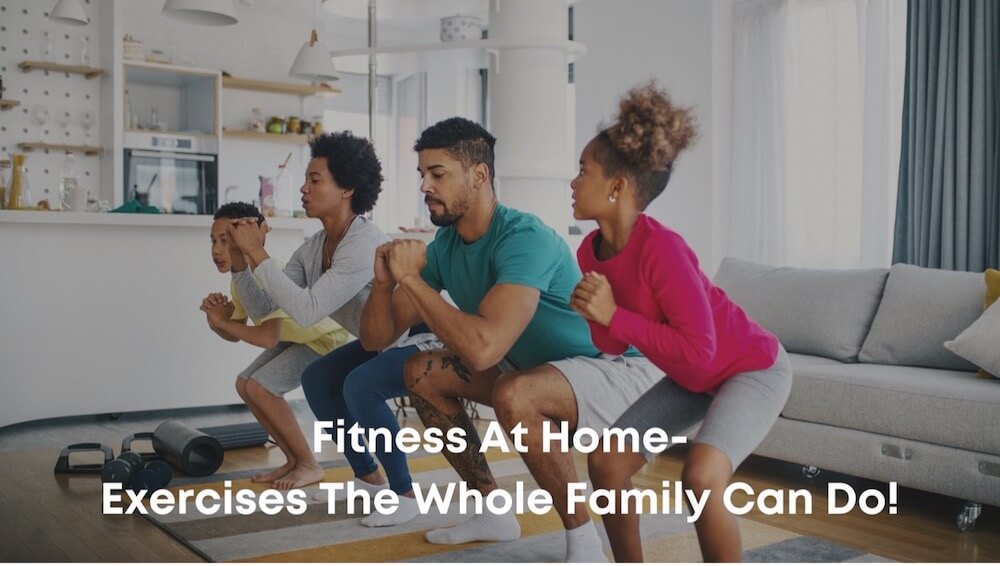 Being physically active has lots of great benefits. The most common reasons people exercise are to maintain muscle strength and balance, as well as to aid in weight management. But did you know that exercise can also help improve memory and brain function, improve your quality of sleep, and reduce feelings of anxiety and depression? These are all important aspects of your overall health and what better way to keep each other accountable than to incorporate fitness into your daily routine as a family!
In our latest vlog, Derrick Owens of D5 Fitness and Performance and Kia Lewis of Fitness ATL share some fun exercises for the entire family, and no equipment is necessary. To follow along, Derrick is demonstrating each exercise and if lower impact accommodations are needed, please follow Kia's movements. You can do each exercise as timed intervals such as 2 or 3 rounds of 30 or 45 seconds and see how many you can complete each time; or you can set a target goal of completing 3 rounds of 10 or 15 reps. Either way, you are getting your heart pumping and improving your health!
Disclaimer: Always consult your physician or healthcare provider before beginning any nutrition or exercise program. If you choose to use this information without the prior consent of your physician, you are agreeing to accept full responsibility for your decisions and agreeing to hold harmless Warrick Dunn Charities, Inc., its agents, employees, contractors, and any affiliated companies from any liability with respect to injury or illness to you or your property arising out of or connected with your use of the information contained within this program, other programs, or our website.
The materials and content contained in this vlog, the SCULPT program, and our website are for general health information only and are not intended to be a substitute for professional medical advice, diagnosis, or treatment. Users of this program, other programs, and our website should not rely exclusively on information provided in this program, other programs, and our website for their own health needs. All specific medical questions should be presented to your own health care provider, and you should seek medical advice before starting any type of nutrition or weight loss or workout program.
Warrick Dunn Charities, Inc. reserves the right to update or change information contained in this program, other programs, and our website at any time.
Exercise is not without its risks and this or any other exercise program may result in injury. As with any exercise program, if at any point during your workout you begin to feel faint, dizzy, or have physical discomfort, you should stop immediately and consult a medical professional. You should rely on your own review, inquiry, and assessment as to the accuracy of any information made available within this program or via this web site.