Did you know that anxiety disorders are the most common mental health conditions in the United States? According to the anxiety and Depression Association of America, 40 million adults, ages 18 and older, or 18.1% of the population, are diagnosed with an anxiety disorder each year.
So, what is anxiety? And are stress and anxiety the same thing?
In today's blog, we're going to dive deeper into those two questions and discuss coping skills and ways to locate resources and support.
Most people will experience stress and anxiety at some point in their life. Because of that, it's important to know the difference between the two. Anxiety, generally speaking, is an emotion characterized as feelings of tension, worried thoughts, and physical changes like increased blood pressure.
According to the National Institute of Mental Health, what sets anxiety disorders apart from general feelings of anxiety, is that the feelings do not go away over time, or sometimes they can even intensify, and those feelings int turn hinder the ability for someone to function normally.
Stress is the feeling of being overwhelmed or unable to cope with mental or emotional pressure. It is also our body's response to pressure and this response changes depending on your surroundings and the demands of your daily life. The key to understanding the difference between stress and anxiety is whether or not the feeling is persistent and/or out of proportion and hinders one's ability to function as they normally would.
If you are one of the 40 million adults each year that experiences feelings of anxiety, it's important to speak with a medical professional and build a community of support. Organizations like the National Association on Mental Illness (NAMI) and the Anxiety and Depression Association of America provide a list of resources like support groups, telehealth options, and more.
To help manage stress, it's important to first identify the sources of stress in your life. After that exercise, one can then consider a few of the stress management options below:
Start journaling
Eat well-balanced meals
Avoid caffeine and alcohol
Get sufficient sleep each night
Get regular exercise
Practice meditation
As mentioned earlier, it's helpful to build a community of support. Ask a friend or family member if they could be a part of your community of support. How, you might ask, can you provide support? There are plenty of ways.
First and foremost, express your care and concern. It's important to keep in contact with friends or family who may be experiencing emotional distress. Additionally, consider enrolling in educational opportunities like a mental health first aid course that teaches participants to identify, understand, and respond to mental health challenges.
It's okay to not be okay. The more we talk openly about what we're feeling and experiencing, the more we can reduce, and one day eliminate, the stigmas around mental health.


About the Author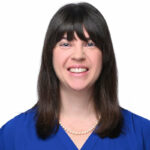 Nancy serves as the Program Manager for Warrick Dunn Charities, Inc. In her role as Program Manager, she strives to learn and grow both personally and professionally and to bring valuable content and information to our participants and the community at-large.