Tomato Salsa Recipe – SCULPT Vlog #5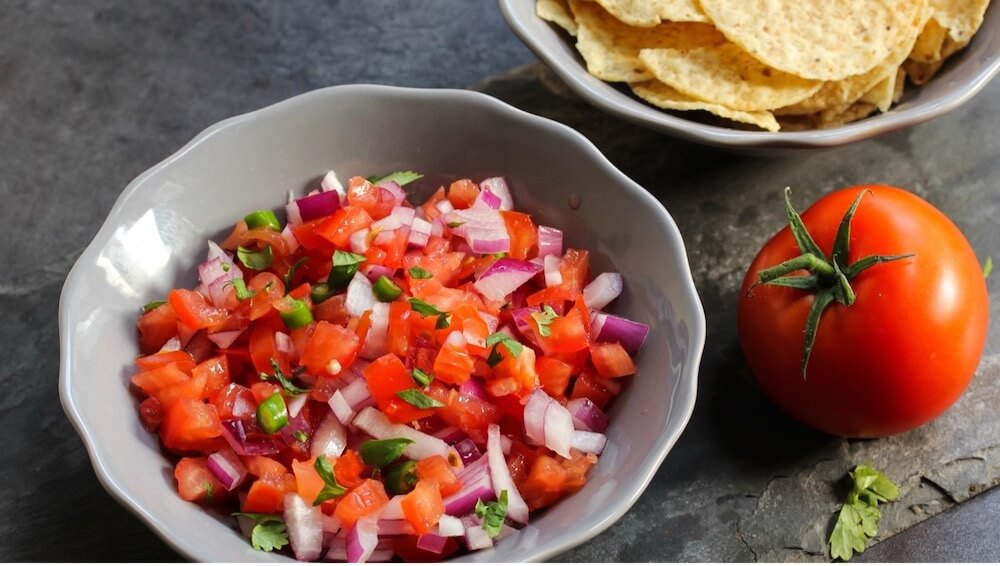 SCULPT Vlog #3
(Film Credit: Moolou Vision Productions)
Have you ever wondered what to do with all those delicious summer vegetables before they go bad, especially tomatoes? Well, we have some great recipes for you to try and we encourage you to get the kids involved, too! WDC has partnered with the Dietetics Program at Life University to share delicious recipes and cooking tips so be sure to watch the first of three easy recipes in our Tomato vlog series! We've also provided the recipe for you below!
Tomato Salsa Recipe
INGREDIENTS
1 1/4 lbs ripe tomatoes (about 5 – 6)
1 (14.5 oz) can petite diced tomatoes
2 green onions ends trimmed, chopped into thirds
1/3 cup chopped red onion (about 1/4 of a medium)
1 jalapeno pepper, seeded and roughly chopped (can omit if you don't like spicy)
1/3 cup fresh cilantro (about a handful)
1 large clove garlic, roughly chopped
2 Tbsp fresh lime juice
1/2 tsp chili powder
1/4 tsp ground cumin
Salt and pepper to taste
INSTRUCTIONS
Combine all ingredients in a food processor and pulse in 1 second bursts until all ingredients are finely chopped.
Serve with tortilla chips. Note that salsa always tastes best after it's been refrigerated for a few hours, so if time allows, let the flavors marinate together before serving.
Store in refrigerator up to 1 week in airtight container.