Understanding Your Credit Score – COYF Vlog
Do you get anxious when the subject of credit and credit scores comes up? You are not alone!
As a part of Warrick Dunn Charities, Inc.'s Count on Your Future financial literacy program, we have partnered with finance industry experts to bring to you an educational vlog series aimed at empowering individuals and families to build strong financial foundations to promote long term stability. In our first vlog, we are joined by President of ABBA Associates, Inc. and former Equifax Executive, Mr. Bill Cheeks. Be sure to check out all the great information Mr. Cheeks has to share about what your credit score means, what makes up your credit score, how to obtain free credit reports, and so much more.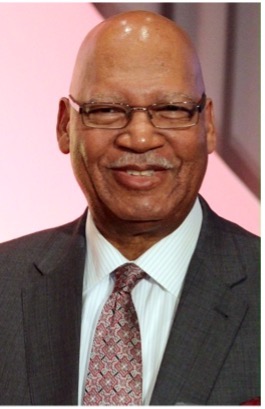 William "Bill" Cheeks is President of ABBA Associates Inc., a Powder Springs, GA-based fiscal management consulting firm that provides counseling and conducts seminars nationwide to help consumers map a successful Life Plan. The seminars are conducted for companies, governmental agencies, and non-profit organizations. This firm has been in business since January 1, 2002.
Prior to his role with ABBA Associates, inc., Bill was Vice President of Consumer Education for Equifax Inc., from 1995 to 2001. He was responsible for implementing a fiscal management and life skills program for high school students. In this role, he had a successful national program and was a presenter to educators and adults on Fiscal Management, Credit Scoring and Identity Theft.
Bill is passionate about supporting the community and has served as one of Warrick Dunn Charities, Inc.'s Count on Your Future workshop facilitators for several years and is also engaged with many other community and nonprofit organizations.