Affordable housing is a HOT topic these days and one that is important to Warrick Dunn Charities, Inc. Individuals and families should not defer the dream of homeownership because they feel it is unattainable. Rather, we encourage those who are seeking to purchase a home to feel empowered throughout the process by becoming educated on the various components. By doing so, you will feel more confident in the process once you are ready to begin your journey.
This month, and in alignment with National Mortgage Professional Month, we sat down with WDC Board Member and experienced Mortgage Broker with First Security Mortgage Services, Inc., Andre Kirwan, to learn more about mortgages, the steps a buyer will need to take to secure a home loan, and words of advice to help a potential buyer navigate the process. We hope you find the information below helpful as you prepare for your homeownership journey!

Q: As a first-time home buyer, what is the best advice you can provide regarding applying for a mortgage? Do I apply with different lenders like my bank or are there other options?
A: The best advice I can provide is don't be afraid to ask questions! For a majority of Americans, this is the largest purchase you will ever have, and for that reason, it can be an intimidating process. The broker has to ask a lot of personal financial questions, so be prepared to have to answer them honestly. Withholding information from your broker will just lead to issues later in the process because everything has to be verified with strict financial documentation. As a first time home buyer, it's important to feel comfortable with the broker you are working with, if they don't make you feel like you can ask questions or won't take the time to explain the entire process to you, that is a red flag and move on to the next.

Q: What information is needed to apply for a mortgage?
A: Depending on if you are self-employed or a W2 employee, the following are typically what is needed:
W2
W2's from the last two most recent years
Last two months of bank statements for all disclosed accounts (all pages) – savings, checking, and 401k's and IRA's
Pay stubs from the last 30 days
Copy of driver's license (front only)
Self-Employed
Last two years of personal tax returns with any schedules (all pages)
Last two years of corporate tax returns with schedules (all pages)
The current calendar year's Year to date Corporate P and L and balance sheet
Last two years of W-2's (and 1099's if any)
Last two months of personal bank statements for all disclosed accounts (all pages) savings, checking, and 401k's and IRA's
Last 30 days of pay stubs
Copy of driver's license (front only)
If you are Veteran applying for a VA loan, then this list will be different.


Q: Will applying for a mortgage affect my credit score? What if I apply with different lenders to see my options?
A: Applying for a mortgage should not change your credit score. There is a lot of confusion in the market around this topic because people are used to seeing their "soft pull" credit scores from the free agencies, which is just a snapshot in time. The "hard pull" that mortgage companies use takes into consideration that you are applying for, altering, or changing your overall credit score, but this is your true credit score. The "soft pull" scores are generally higher than "hard pull" scores so people assume that a hard pull is what lowered it but that is not actually the case.


Q: Once I'm prequalified, is there anything that I need to know that can affect my eligibility for a mortgage further into the home purchase process?
A: Once you are preapproved or prequalified, the hardest part is trying not to do anything that can negatively affect your credit score (late payments, collections, running up credit card balances) or do not make any large purchases until after the transaction is completely done. This can affect your debt to income ratio which is directly correlated to your ability to qualify for the loan. Make sure you're keeping up with all monthly obligations and do not make any changes to how you are compensated at work.


Q: Do I need to provide any additional information or documents to my lender after I'm prequalified?
A: Yes! A typical purchase agreement from beginning to end is roughly 30 days. The underwriters will request updated pay stubs and bank statements during the course of the process, so it is important to not show any drastic changes.


Q: Are there benefits to one type of loan over another, how do I know which loan works best for me?
A: It is imperative to work with a seasoned mortgage professional that is up to date and current on all available mortgage programs and knowledgeable on which programs work best for the client. Some programs are better for lower credit scores, less money down, and some are predicated on what type of industry the borrower might be in (IE: Military, Doctor, First Responder). After doing a thorough review of the borrower's personal financials, credit scoring and loan application, the broker will be able to advise which programs work best based on debt to income ratio, loan to value, property type, and credit scoring.


Q: As a lender, what is the best financing advice you can provide to those who are purchasing a home for the first time?
A: A lot of consumers underestimate the power of their credit score. Everything that you have applied for credit wise over the course of your life follows you and so please make sure to guard your credit at all times; stay current and diligent on all outstanding obligations and debts; and any changes in your income or employment situation needs to be discussed as soon as they potentially arise. This is a documentation heavy industry, so also be diligent in your record keeping because it will make for a much smoother transaction and more enjoyable experience. Buying your first home is a culmination of the American Dream and an experience that you will remember for the rest of your life. Enjoy and savor the process from beginning to end. Home is where the heart is!


About the Author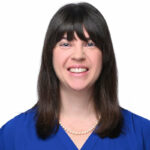 Nancy serves as the Program Manager for Warrick Dunn Charities, Inc. In her role as Program Manager, she strives to learn and grow both personally and professionally and to bring valuable content and information to our participants and the community at-large.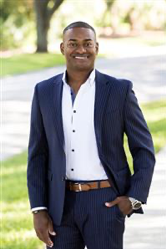 Mr. Andre Kirwan is a mortgage broker with First Security Mortgage Services, Inc. with an extensive background in both residential mortgages and commercial lending. Andre believes that the foundation for a mentally, emotionally, physically, and spiritually healthy family unit begins within the sanctity of a healthy home environment. He has a heart for serving others as well. Andre has been a part of the WDC Board of Directors since 2008, founded "No Strings Attached" homeless ministry which aids the homeless in the Tampa Bay community, as well as served in leadership capacities for several other organizations in the Tampa Bay community.