Your Debt-to-Income ratio is a tool that lenders use to qualify buyers for a mortgage and is an important factor in determining loan approval. It provides an indication of the amount of debt that a potential borrower is obligated to in relation to how much income they have.
Total monthly debts are determined by adding the normal and recurring monthly debt payments such as monthly housing costs, car payments, minimum credit card payments, personal loan payments, student loans, child support, alimony, and other things.
By dividing the monthly income into the monthly debt, you arrive at a percentage of the monthly income. Lenders actually look at two different ratios commonly called the front-end and the back-end.
The front-end ratio is the proposed total house payment including principal, interest, taxes, insurance, mortgage insurance if required, and homeowner association fees. Lenders generally don't want these expenses to be more than 28% of the monthly gross income.
The back-end ratio includes the same items that are in the front-end ratio plus any other monthly obligations like the ones mentioned earlier. Lenders prefer to see this ratio not to exceed 36% of monthly gross income but some lenders may extend that to 43%. Borrowers obtaining an FHA mortgage might also be allowed an even higher back-end ratio.
If a borrower had $8,000 monthly gross income, their proposed house payment should not exceed $2,240 or 28% of their monthly gross income. Then, their house payment and monthly debt should ideally not exceed $2,880 or 36% of their monthly gross income.
For the sake of an example, let's say that their monthly debt was $900. That would only leave $1,980 for the maximum house payment. The monthly debt became a limiting factor affecting the house payment.
In addition to determining whether the buyer qualifies for the mortgage, it could affect the interest rate. Having good credit and having the proper ratios can result in being approved for a mortgage. On the other hand, if the debt is on the upper side of an acceptable range, the lender may charge a higher interest rate for the addition risk of a marginal borrower.
While the math is not difficult to come up with your ratios, it is not necessarily a do-it-yourself project. A trusted lending professional can assess your situation and give you an accurate picture of what price home you can afford and the rate you can expect to pay.
Both things are important to know before you start looking at homes and especially before you contract for one. All lenders are not the same. You are encouraged to contact Tianna Bailey of T.Bailey Realty at [email protected] to get a recommendation of a trusted mortgage professional who specializes in your preferred the type of mortgage.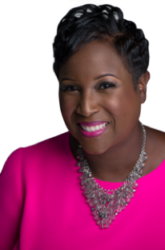 Tianna Bailey serves as a Realtor in Georgia who specializes in the metro Atlanta and surrounding suburban areas. Her clients often praise her patience, persistence, and positive attitude. Tianna is active in the Atlanta community, where she worked as a community servant for the Edgewood Community through the creation of child and parental development
programs. A native Atlantan, she graduated from Southside Comprehensive High (now known as Maynard H. Jackson High School). Tianna attended Emory University as a Martin Luther King Scholar, graduating with a B.A in Educational Studies and M.A. in Educational Studies. She enjoys going to the beach, spending time with her family, and simply making dreams come true. She resides in Decatur, Georgia with her husband and two sons, Charlie and Cameron.