As Warrick Dunn Charities, Inc. kick off this year's Hearts for Community Service application period, we were excited to also catch up with one of our 2020-2021 Hearts for Community Service recipients, Miss Sydney Oshuna-Williams and learn how her school year went. Sydney's working toward degrees in Film Production and Philosophy and recently completed her freshman year at Bard College.
Though the 2020-2021 academic year continued to pose challenges due to the ongoing effects of the COVID-19 pandemic, Sydney shares with us in the narrative below how she was able to find balance at school as well as share some exciting opportunities she experienced this year.
Q: How was your school year?
A: This school year honestly went better than what I expected! I went into my first-year of college in the middle of the Covid-19 pandemic with lots of anxiety, but soon realized that I was not the only one going through these changes. I quickly developed community with those around me and worked to make my first-year worthwhile.
Q: Were you able to attend any classes in person? Were you on campus?
A: My courses for the 2020-2021 school year were half in person and half online. I completed both semesters on campus.
Q: What is your most memorable moment from the past year?
A: My most memorable moment would definitely have to be starting my own volunteer project as a Trustee Leader Scholar at Bard College, The Me in Foundation. The Me In Foundation (MIF) is an organization that enables underrepresented youth from low-income communities to be the writers of their own story. Our mission is to extend an enrichment of social and cultural awareness through arts education.
In addition, students are assigned a peer-mentor to assist in personal development and goal planning. At the end of each program, students are given the opportunity to showcase what they have created to their family, friends, and students at Bard College. Although we were only able to work with students virtually, it was a delight to just start something that was very important to not only myself, but to the students as well.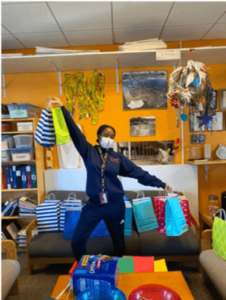 Q: How did the Hearts for Community Service Scholarship help you in your studies this past year?
A: The Hearts for Community Service Scholarship allowed for me to be one step closer towards my goal of getting a degree in Film Production and Philosophy with zero debt! From obtaining the scholarship, I realized that my goals are not too outlandish, in fact, they are realistic and achievable.
Q: Have you had the opportunity to continue volunteering within your community during the school year?
A: Yes! Since receiving the Hearts for Community Service Scholarship, I have been a Peer Health Educator at Bard College serving as a lead educator in the Mental Health and Marketing Subcommittees. As a Peer Health Educator, it is my responsibility to hold safe spaces focused on health and wellness for the Bard Community. I work closely with other members to organize workshops, discussions, and resources that seek to educate Bard students about the decisions that they can make to positively affect their mental, physical, and sexual health. Additionally, I have served as a Financial Literacy Trainer during the Usher's New Look and Warrick Dunn Charities FinLit Series.
&nsbp;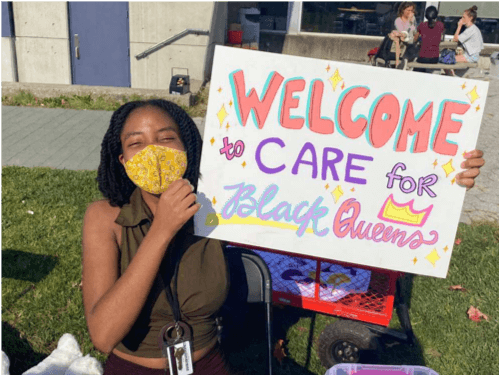 Warrick Dunn Charities' Hearts for Community Service Scholarship is a financial merit-based award, which supports students who are active volunteers in their local communities and are attending a post-secondary institution. Thanks to generous support from the American Opportunity Foundation, we are excited to announce we have increased our scholarship awards to $5,000 per recipient for the 2021-2022 academic year!
If you are a resident of Florida, Georgia, or Louisiana, active in your local community through volunteerism, and will be attending a post-secondary institution this coming fall, we encourage you visiting our website: https://wdc.org/hearts-for-community-service-scholarship-2021/ to learn more and apply!


About the Author

Nancy serves as the Program Manager for Warrick Dunn Charities, Inc. In her role as Program Manager, she strives to learn and grow both personally and professionally and to bring valuable content and information to our participants and the community at-large.