Travel can be fun and exciting! Vacations can create lots of great memories through fun experiences, but they can also build and nurture relationships. Plus, vacations can also be good for your health!
Taking a vacation can help reduce stress, which has a domino effect on other parts of your overall health and well-being. And to be honest, many of us are ready for a change of scenery, even if it's just for a long weekend. Unfortunately, the thought of planning a vacation can be overwhelming, especially when the expenses start adding up. If done right, you can still have a ton of fun and not spend all of your savings trying to make it happen. To help you get started on planning your next budget friendly trip, we've provided you with a few tips below.
Travel during the "off season." Many destinations will offer discounted rates on hotels, flights, etc. to promote tourism.
Find budget friendly activities. Do your research! Spend some time searching the web, as many destinations have budget friendly or free activities.
Create a budget for food. Eating out can add up. Consider booking accommodations at hotel that includes breakfast. Better yet, if you are staying at a vacation property with a kitchen, plan which meals you want to cook and which meals to eat out. You can also save money by packing snacks and lunches for when you're out having fun exploring.
Create a separate vacation fund. You don't want to use your entire savings to fund a vacation. By creating a separate savings bucket, you don't have to touch your overall savings that is being used to maintain a financial cushion meant for other purposes or emergencies. Also, if you use a credit card for reservations, make sure you are paying those purchases off quickly to avoid additional costs in interest rates.
No matter where you travel to, these tips should help to stretch your budget, allowing for a fun, stress free, trip with those that you love! Safe and happy Travels!


About the Author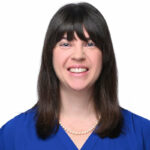 Nancy serves as the Program Manager for Warrick Dunn Charities, Inc. In her role as Program Manager, she strives to learn and grow both personally and professionally and to bring valuable content and information to our participants and the community at-large.