In cooking, "mise en place" describes having all your ingredients measured, cut, peeled, sliced, grated, as well as bowls, utensils and pans ready to use before you begin cooking. The advantage is to inventory the ingredients and recognize if you have everything you need. You are less likely to leave out an ingredient or step because it is "set up" and ready to use.
The same technique works well in the homebuying process, especially in today's highly competitive environment where multiple offers are normal and bidding wars are commonplace.
Check your credit…not only does credit determine if you will get a mortgage, but it will also determine the interest rate you'll pay. The best rates are for the borrowers with the best credit; lower credit scores mean higher rates because of additional risk to the lender. Free copies are available from all three major credit bureaus at www.AnnualCreditReport.com.
Determine your budget…knowing your income and immediate living expenses will give you a feel for what you can afford but you also need to know what big-ticket expenses are in the future and how much you should be saving for them. Lenders use debt to income ratios to qualify borrowers, but it may be more than the buyers feel comfortable with. This is good information to discuss with your mortgage professional.
Meet with a mortgage banker…their job is to get borrowers approved and instead of using calculators on a website, a trusted, experienced mortgage professional can look at your credit, make suggestions if it can be improved, run verifications on income, assets and liabilities and suggest loan programs to benefit your specific situation. They can even provide a pre-approval letter and phone verification that may be the tipping point to negotiating a successful contract with a seller.
Initial investment…The down payment and closing costs are related to the type of mortgage, which is generally, dependent of how much of the buyer's savings is available. The down payment can range between zero and 20%. Mortgage insurance is necessary on most loans if the down payment is less than 20%. Buyer's normal closing costs range between two to five percent of the mortgage.
Costs of homeownership…Most mortgage payments include the principal and interest plus 1/12 the annual property taxes and insurance plus mortgage insurance if required. Other expenses that will be incurred by the homeowner include maintenance, HOA dues, utilities, upkeep and replacement of equipment and appliances.
Process and timeline…people tend to feel more comfortable when they understand the process of buying a home and the length of time it takes for the different steps. Your real estate agent will be able to provide this information to you based on the type of mortgage and local market conditions.
Know the numbers…being familiar with the basic statistics makes planning and even, negotiation easier to predict. Important data, relative to the type of property you are buying, includes the current supply of homes for sale, days on market, sales price to list price ratio, and percent of cash sales in your price range. This is another area that your real estate professional can be very helpful.
Must-have features…the concept of a "dream home" is more myth than reality. People rarely get everything they want even when they are building a home. Especially, in a highly competitive market with rapidly increasing prices, buyers should create a list of their "must have" and "nice to have" features and amenities. This can be helpful when you are determining whether to write a contract on a home.
Build your team…buying a home is like an athletic team. By selecting the best "players" for each position, you will have a much better chance for a successful sale and a satisfactory transaction. Your real estate agent is in a unique position to guide you through the entire process and recommend trusted professionals for each job that needs to be done.
An excellent meal includes fresh, good food, the right ingredients, superb preparation, and execution. Whether you are following a recipe or doing it from memory, each step is important and affects the outcome. The same is true for buying a home. Get everything together before you start looking at homes. If you are looking for additional opportunities to learn more, please register for our Home Buyer Virtual Workshop, our final session, Buying A Home, will take place on July 21st from 6pm to 7:30pm. Registration closes the evening of July 9th, be sure to reserve your virtual seat today!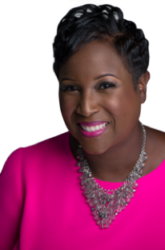 770-714-3467 | [email protected]
Tianna Bailey serves as a Realtor in Georgia who specializes in the metro Atlanta and surrounding suburban areas. Her clients often praise her patience, persistence, and positive attitude. Tianna is active in the Atlanta community, where she worked as a community servant for the Edgewood Community through the creation of child and parental development
programs. A native Atlantan, she graduated from Southside Comprehensive High (now known as Maynard H. Jackson High School). Tianna attended Emory University as a Martin Luther King Scholar, graduating with a B.A in Educational Studies and M.A. in Educational Studies. She enjoys going to the beach, spending time with her family, and simply making dreams come true. She resides in Decatur, Georgia with her husband and two sons, Charlie and Cameron.