September is self-care month so it's only appropriate that we use self-care as a theme for this month's blog. As we continue to navigate through our busy lives and the continuing nuances of this pandemic, it's vital for us to implement self-care into our lives with intentionality. Just like you would take time to water your garden if you were growing flowers, vegetables or fruit, we need to take time to fill our cups with self-care so that our lives can flourish and come into full bloom. What does self-care with intention really mean?
Self-care with intention takes your self-care routine a step further than listing goals on a piece of paper; it translates them into actionable steps with a plan of how, when, where and with whom it will be done. For example, if walking in the park is my desired self-care activity of choice, then I will plan the day and time of my walks, park location, accountability partner with whom I will be walking with, and lay out my workout clothes, water bottle, etc. for this time of self-care. One pro tip is to set an alarm on your phone with the time to start getting ready for your walk, and even go as far as labeling it as "It's self-care time!" This intentional self-care strategy framework works regardless of the type of self-care activity and moves it from a thought in your head, to goals on paper, to an action plan with mechanisms to remind you to get it done.
The reason why it's important to have this level of intentionality at times is because we can get so caught up with life and the other things on our plate that we inadvertently leave ourselves out of the self-care equation. Here are a few self-care ideas that you can consider adding to your self-care toolbox:

Take a nap
Soaking Bath with Aromatherapy
Meditate
Digital/Social Media detox
Go for a walk outside in nature
Play a game
Go listen to live music
Go to the gym
Practice yoga
Play sports
Connect with family or friends
Pet therapy
Go to Counseling/Therapy session
Eat healthy low carb whole foods
Start a garden
Go to a park or museum
Dance like no one is watching!
Paint a piece of art
Sing your favorite songs
Take a day off of work to do some self-care if possible
I could on and on because there are many self-care activities available at your fingertips. You just have to be intentional, plan and go get it! Happy self-care month!


About the Author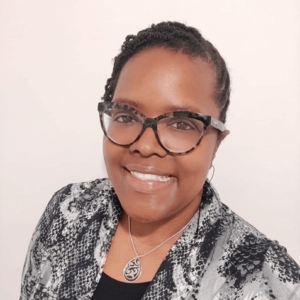 Monica Akerele, MSW, LMSW is a Licensed Master Social Worker in the state of Georgia. She is also a Health and Wellness Blogger, Health Coach Associate Manager at Virta Health and a Motivational Speaker. In addition, Monica serves on the Advisory Council of Warrick Dunn Charities, Inc.