The spirit of celebration and giving around the holidays can be contagious. With purchases such as presents, food and drinks for different holiday gatherings, and holiday clothing, spending can easily get out of control. Media reports have also warned that your shopping experience may be different this year due to continued supply chain issues. Some items may be in short supply, or you'll end up paying higher prices for the items on your holiday shopping list.
So how do you approach holiday expenses and not accrue the national debt so to speak? We're here to help you build a solid financial plan for this holiday season. We've partnered with two of our Count on Your Future Finance Industry Experts, Mr. William "Bill" Cheeks and Ms. KeShaundra Malone, to share important tips on how to plan for holiday spending, and how to keep your spending under control so you don't accrue more debt than you can afford to pay. We hope you find these tips helpful and wish each of you and your families a safe and happy holidays.
Q: What advice do you have for consumers about building a budget for Holiday expenses?
A: KeShaundra: Spending can really add up around the holidays. Here are a few tips to help keep your holiday spending under control: 
Set a spending limit. Take into account your monthly income and expenses to determine how much you can afford to spend.

 

If your spending limit is more than what you have left after your necessary expenses, calculate how much you would need to save to achieve the limit.

 

Avoid the debt trap. The holidays are for family, and it can be much more pleasurable with the burden of debt that you'll carry after the gifts are unwrapped.

 

Gifts are great but also think of fun none or low-cost family activities that are enjoyable. This way it's not all about the gifts. You can prioritize the most important gifts and focus more attention on quality family/friend time.

 

For coworker and friends recommend Secret Santa. This way instead of buying gifts for everyone you each but only one gift and everyone gets something.

 

Potluck for the family meal. Everyone invites can bring a dish or essentials like utensils and dinnerware.

 

Plan and prioritize the gifts you want to purchase. This allows you time to do competitive shopping and look for sales, coupons etc.

 

Sign up for store email list. This will allow you to be alerted when that special item goes on sale.

A: Bill: At this time, it is very late to build a holiday budget.  This type of budget should be made early in the year.  However, if you have not, you probably need to look at trimming the amount you plan to spend.  It will be important to look at your income for the next 3 months, then review your expenses.  You then look at what is remaining and from that decide what need items for the holidays.  One of the main things to consider is not to get into credit card debt spending money you do not have.  If you have a desire to spend more, consider getting a part time job or a side business to generate additional income to pay for holiday expenses and gifts.  You should also consider making items verses buying.  It will also be time for you to plan for holiday spending for 2022 and start budgeting early with a saving plan.

Q: What advice can you share for individuals who use credit cards for purchases?
A: Bill: As I mentioned earlier, one of the main things is not to accrue credit card debt by spending money you do not have. However, if you elect to use credit for purchases do not charge any more than you can pay off in January 2022.
Also, plan ahead, start planning your budget for holiday spending early. For example, for the 2022 holiday season, start your budget in February for holiday spending.

Q: Are there credit strategies that are helpful to consider like cash back credit cards or card that provide points as incentives?
A: Bill: I personally do not recommend looking at these cards for most consumers.  Many of these cards have higher interest rates and many have annual fees.  If a person is able to pay balance in full every month, they can be considered.  However, you should consider the information I mentioned about interest rates, fees and how you can make this a win for you.

Q: What is a Holiday Savings Account and why is it beneficial to have one?
A: KeShaundra: Often times the holidays bring with them travel, gift buying, and gatherings. A holiday savings account is used for the goal of covering additional spending that come along with holiday time.  They can be very beneficial for helping you to stay out of debt.  You are essentially putting a little away at a time throughout the year to afford the extra things you'd like to purchase for the holidays.


About the Authors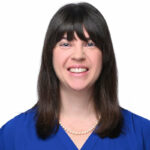 Nancy serves as the Program Manager for Warrick Dunn Charities, Inc. In her role as Program Manager, she strives to learn and grow both personally and professionally and to bring valuable content and information to our participants and the community at-large.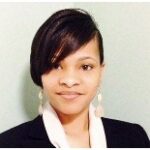 KeShaundra is a Senior Vice President for Bank of America. In her role as the Region Consumer Banking Operations Manager for Georgia and Tennessee, she is responsible for the operational stability and success of 167 financial centers. She started her career as a part time drive thru teller and has since acquired over 20 years of experience in the banking industry.  She enjoys drawing on this experience to help others build healthy financial foundations.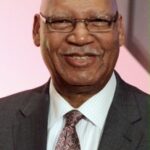 William "Bill" Cheeks is President of ABBA Associates Inc., a Powder Springs, GA-based fiscal management consulting firm that provides counseling and conducts seminars nationwide to help consumers map a successful Life Plan. The seminars are conducted for companies, governmental agencies and non-profit organizations.