Growing your own food can be very rewarding. It can save you money, provide you with access to fresh produce, and most of all, you get to enjoy the fruits of your labor – pun intended! But like most things, maintaining your garden is an investment. That investment isn't all monetary, as it requires some time and hard work too.
As fall quickly approaches, now is the time to start preparing for your spring planting season. If you want to get a thorough idea of your soil composition, you can obtain soil test kits from your county extension office. The results of a soil test can help you determine which nutrients your soil needs to help your gardening efforts. The tips provided in this blog are a great starting point in ensuring that you have nutrient rich soil that can ultimately feed your plants and potentially boost the return on your investment in the spring.
When removing your plants, don't worry about getting all the roots; just give your plants a quick tug and the remaining roots will help to keep the soil moist and aerated.

If your plants are diseased, the disease can remain dormant in the soil so it's best to grad and discard as much of the diseased roots as possible to avoid the risk of contaminating your crop next season.

Add compost and/or manure to your soil. For compost, you should turn it in with the existing soil. It is best to do this while the weather is still warm so our soil dwelling critters can get to work breaking it down and preparing it for spring. If you can stand the odor, add manure on top of your soil. If you are not planting again until spring, you can use fresh manure and the strong ammonia smell will disappear over the winter leaving you with nutrient rich soil. With a little research, you can find great local organizations to source from.

Cover your garden soil using those pesky fall leaves in your yard. Leaves are great to create compost or add to your garden soil. By layering it on top of your soil, you are insulating the soil and allowing our soil-dwelling critters, especially worms, to stay active for much longer to prepare the soil.

Plant cover crops. Cover crops are used for several reasons: they help pull of nutrients from the soil and come spring, and they will return nitrogen rich nutrients to the soil when you turn them under.

If you have multiple garden beds, consider rotating them and expanding your gardening efforts beyond one season. The same transition suggestions above apply to each garden bed if you are growing multiple seasons in a year.
About the Author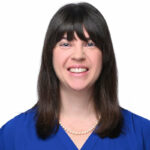 Nancy serves as the Program Manager for Warrick Dunn Charities, Inc. In her role as Program Manager, she strives to learn and grow both personally and professionally and to bring valuable content and information to our participants and the community at-large.