Keeping active while staying at home: A brief 'how-to' guide
Social distancing measures require citizens around the world to stay at home. Many people are wondering during this pandemic, how can I stay active and maintain my physical and mental well-being while also protecting themselves and others by staying put? Here are some ideas.
It is important to stay active to maintain good health, both physically and mentally.
Studies have shown that continuing to be active can do wonders for keeping pretty much every part of the body in shape and it can even improve your mental health.
It's recommended that everyone engage in "150 minutes of moderate intensity or 75 minutes of vigorous intensity physical activity per week, or a combination of both." But it is hard due to pandemic control measures that are put in place for many countries around the world. The usual avenues for exercise, such as gyms, wellness studios, public swimming pools, and even some parks, are now off-limits. In many places, regulations even bar people from stepping outside their homes other than making irregular supermarket runs for the bare essentials.
With the global pandemic staying active and keeping fit may seem more difficult than ever, but there are several good ways to avoid becoming sedentary even when having to stay home. Here are just a few suggestions to help you stay active safely at home during the pandemic:

Establish a Daily Routine. Create a daily schedule for you and your family that works for you will make maintaining a healthy lifestyle at home feel easier.
Take short active breaks during the day. Short bouts of physical activity add up to the weekly recommendations.  Dancing, playing with children, and performing domestic chores such as cleaning and gardening are other means to stay active at home.
Follow an online exercise class. Take advantage of the wealth of online exercise classes. Many of these are free and can be found on YouTube. If you have no experience performing these exercises, be cautious and aware of your own limitations.
Walk. Even in small spaces, walking around or walking on the spot, can help you remain active. If you have a call, stand, or walk around your home while you speak, instead of sitting down. If you decide to go outside to walk or exercise, be sure to maintain at least a 1-meter distance from other people.
Stand up. Reduce your sedentary time by standing up whenever possible. Ideally, aim to interrupt sitting and reclining time every 30 minutes. Consider setting up a standing desk by using a high table, using a countertop, a stack of books,  or other materials, to continue working while standing. During sedentary leisure time prioritize cognitively stimulating activities, such as reading, board games, and puzzles.
Relax. Meditation and deep breaths can help you remain calm. A few examples are yoga, spiritual meditation, etc.

Additionally, we've included a few exercises you can do in the comfort of your own home and do not require any equipment, just a little bit of your time and energy. Please see the visual examples included below.
Instructions: Do each exercise for 30 seconds for beginners, 45 seconds for intermediate and 1 minute for advance. Complete 3 rounds of each exercise

Push-ups on Your Knees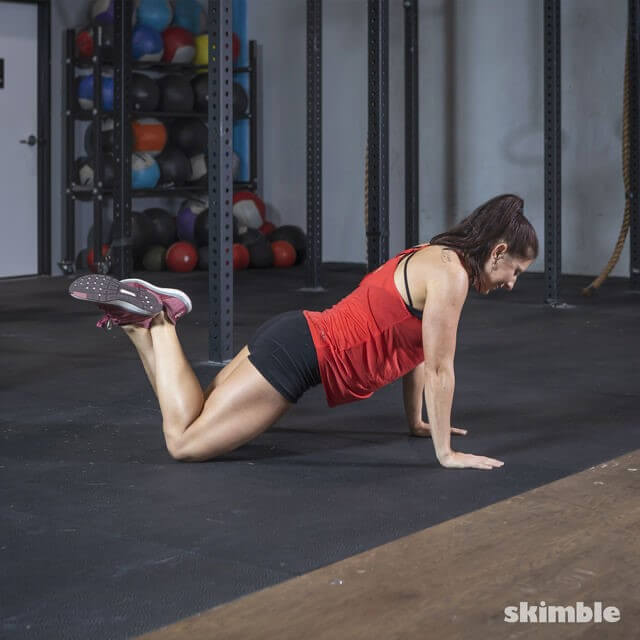 Push-ups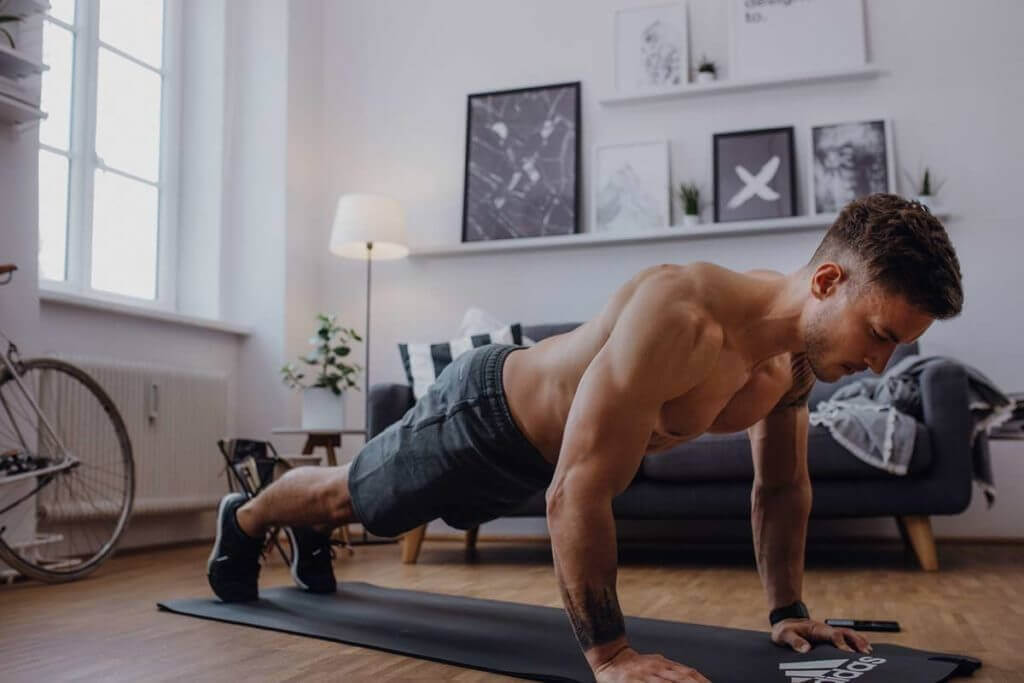 Shadow Boxing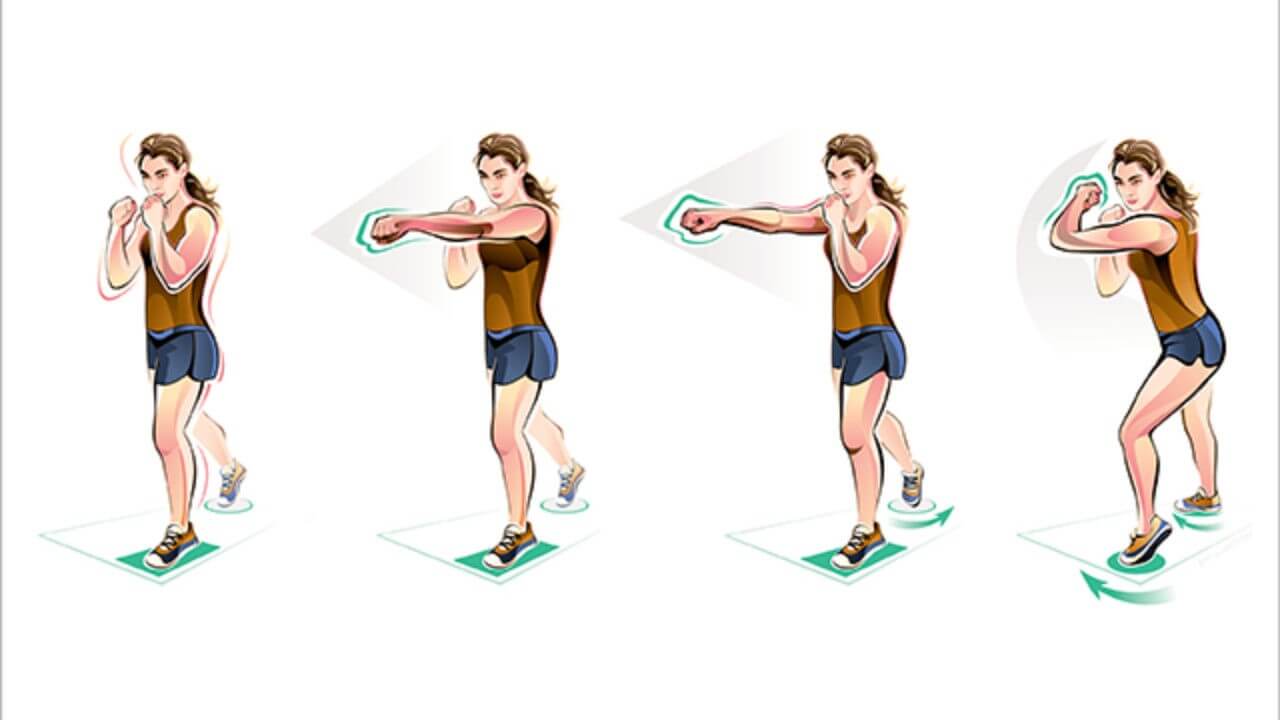 High Planks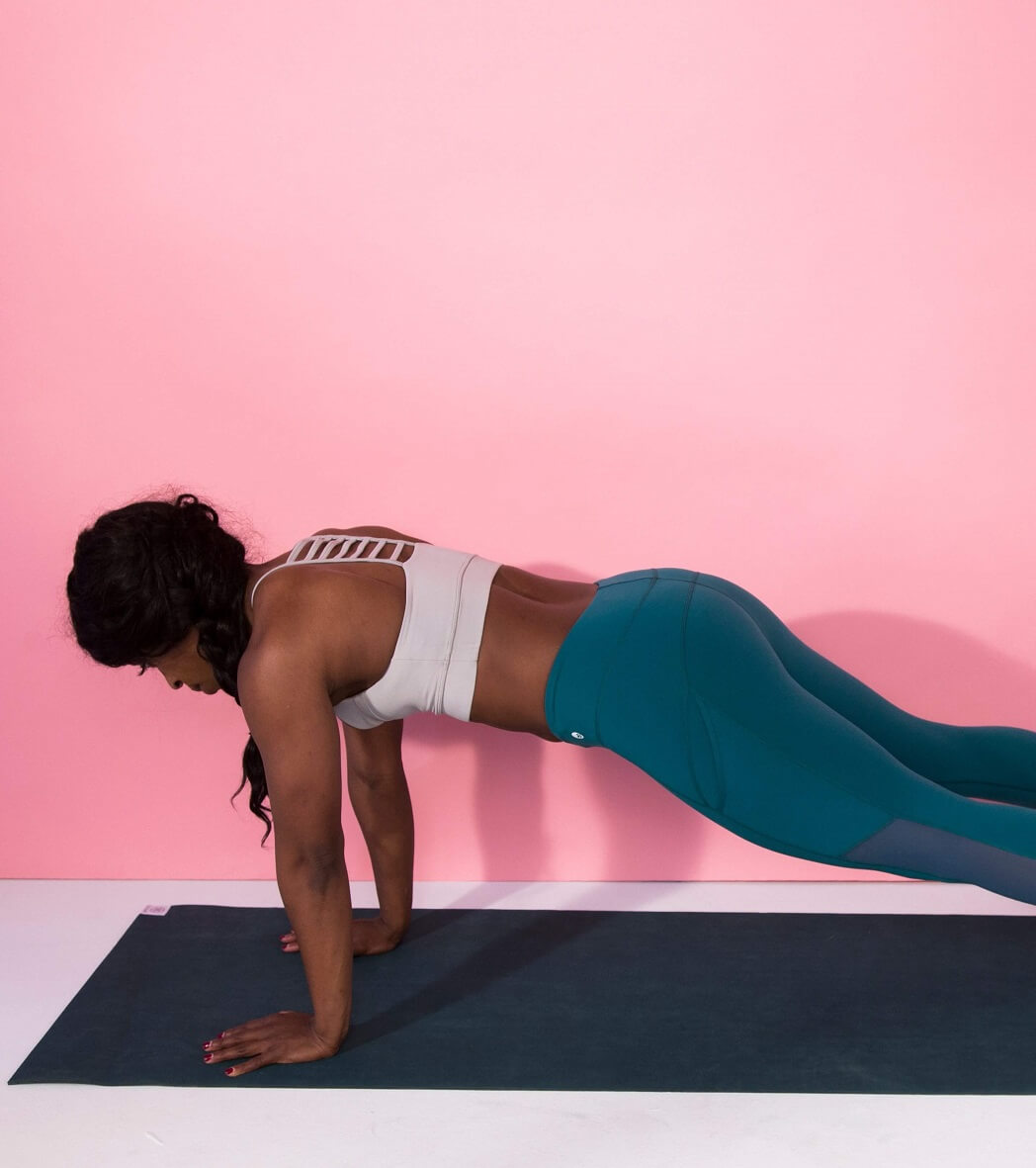 Jumping Jacks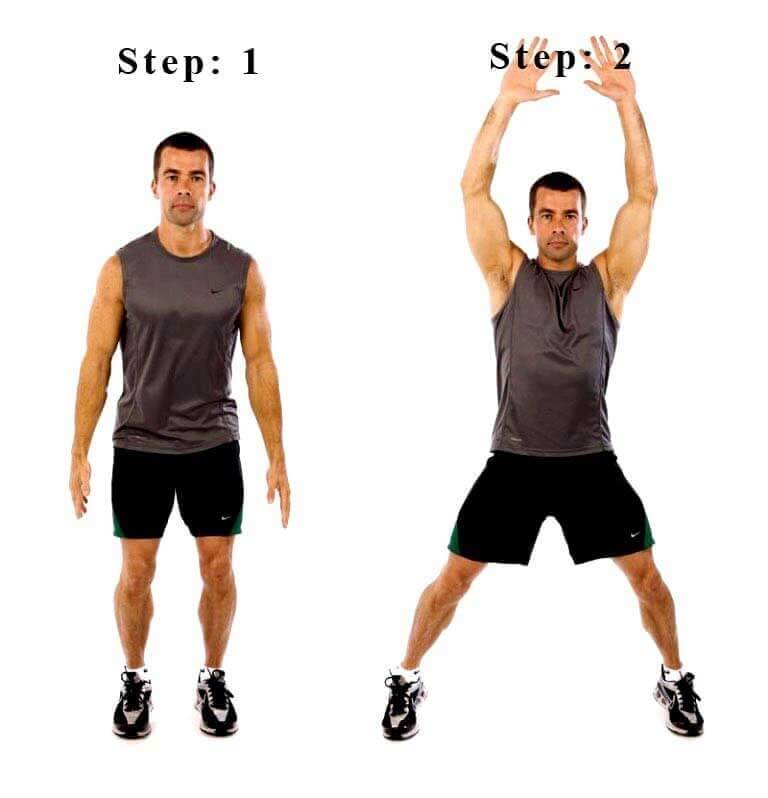 High Knees Sprints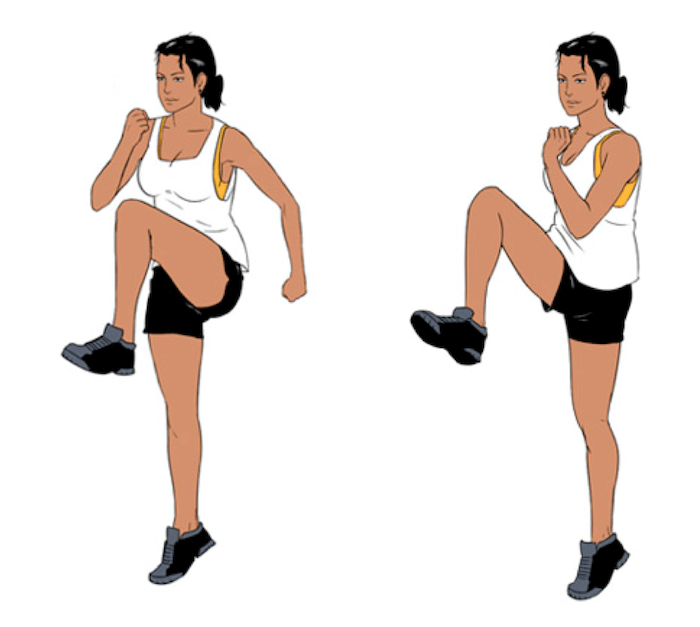 About the author:
Derrick Owens is a husband, father, founder, and head trainer at D5 Fitness and Performance. He is a former football player at Georgia Southern University. His passion is to help people change their lives in the simplest and most realistic way possible. Derrick believes everyone deserves the right to be in good health and to be happy with themselves inside and out.
Getting fit and healthy does not have to be difficult but often time is. As a NASM certified personal trainer, sports performance specialist, nutrition specialist, corrective exercise specialist and mental health specialist, Derrick offers a total approach to fitness, pushing you to you beyond your limits, tracking your progress, and helping you to adopt the mindset of a champion.
Disclaimer: Always consult your physician or healthcare provider before beginning any nutrition or exercise program. If you choose to use this information without the prior consent of your physician, you are agreeing to accept full responsibility for your decisions and agreeing to hold harmless Warrick Dunn Charities, Inc., its agents, employees, contractors, and any affiliated companies from any liability with respect to injury or illness to you or your property arising out of or connected with your use of the information contained within this program, other programs, or our website.
The materials and content contained in this blog, the SCULPT program, and our website are for general health information only and are not intended to be a substitute for professional medical advice, diagnosis, or treatment. Users of this program, other programs, and our website should not rely exclusively on information provided in this program, other programs, and our website for their own health needs. All specific medical questions should be presented to your own health care provider and you should seek medical advice before starting any type of nutrition or weight loss or workout program.
Warrick Dunn Charities, Inc. reserves the right to update or change information contained in this program, other programs, and our website at any time.
Exercise is not without its risks and this or any other exercise program may result in injury. As with any exercise program, if at any point during your workout you begin to feel faint, dizzy, or have physical discomfort, you should stop immediately and consult a medical professional. You should rely on your own review, inquiry, and assessment as to the accuracy of any information made available within this program or via this web site.